Dr. Dorff Organizes Innovations in Social Research Event
Departmental News
Posted:  Apr 25, 2017 - 12:00am
Innovations in Social Science brings together cutting edge researchers to present and discuss new methods at the frontier of social science research. Each series centers around a new topic and involves an interdisciplinary committee of UNM faculty. This committee invites an expert in the field to present their work and or teach an interactive workshop relevant to their methodology. The Spring 2017 workshop, organized by UNM Political Science professor Dr. Cassy Dorff, focused on Network Analysis.
The event opened with an instructional workshop on Network Analysis lead by Dr. Shahryar Minhas (Michigan State University) and Dr. Michael Ward (Duke University). The workshop was well attended and brought together scholars from the political science, mathematics, sociology, and geography departments.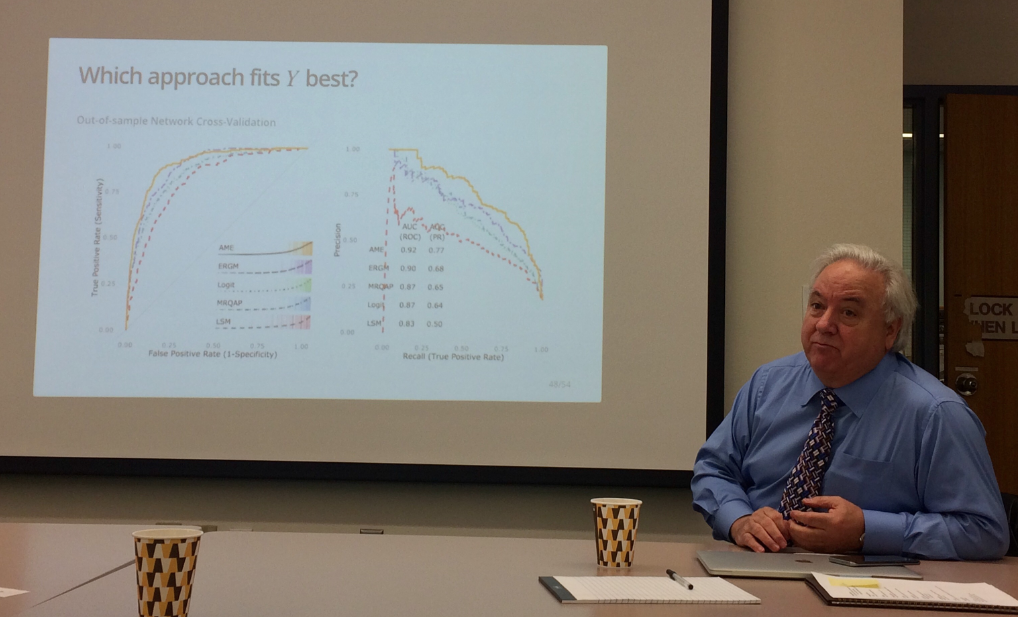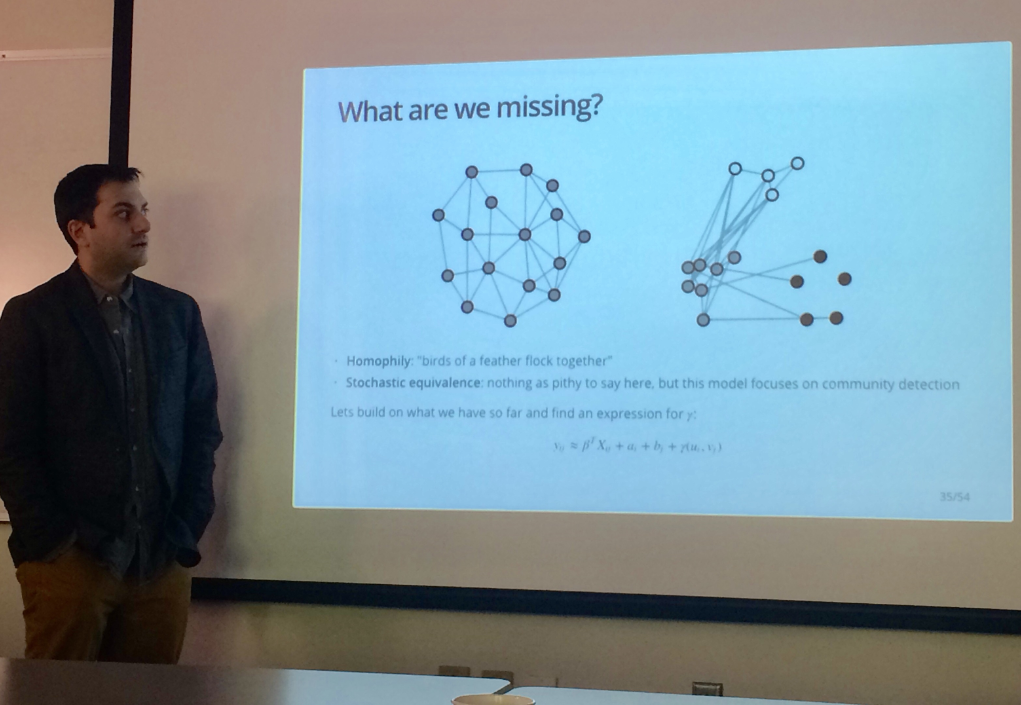 Following the instructional workshop, Dr. Katherine Stovel (University of Washington) presented her work "Social Structure and Change in Public Opinion: The Case of Same Sex Marriage", which used Network Analysis to shed light on the causes of widespread public opinion change on same-sex marriage.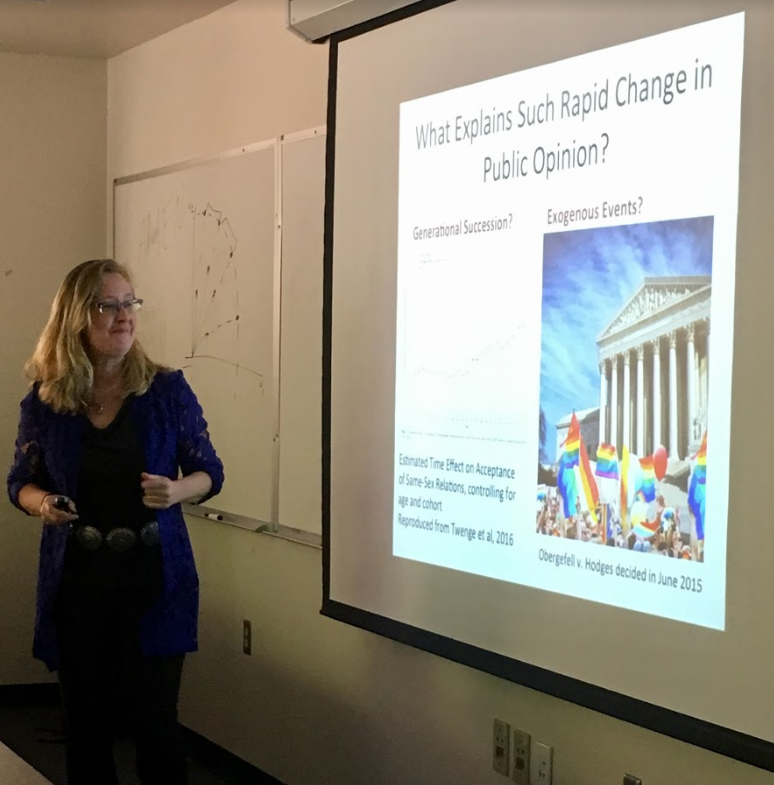 The event concluded with a professional panel on career advancement for women and minorities co-hosted by Advance UNM. Dr. Ward, Dr. Dorff, Dr. Minhas, and Dr. Katherine sat on the panel, which was chaired by UNM Political Science professor Dr. Mala Htun.