Junior Honors Seminar Students Hold Poster Session
Departmental News
Posted:  May 04, 2017 - 12:00am
Dr. Butler's Junior Honors Seminar students held a poster session in which they presented their work to faculty, staff, and students. Each student prepared a 5 minute talk and a poster. Here are their titles!
The Effects of the Internet on Voter Turnout: Does the Online Community Enhance Civic Engagement among Americans?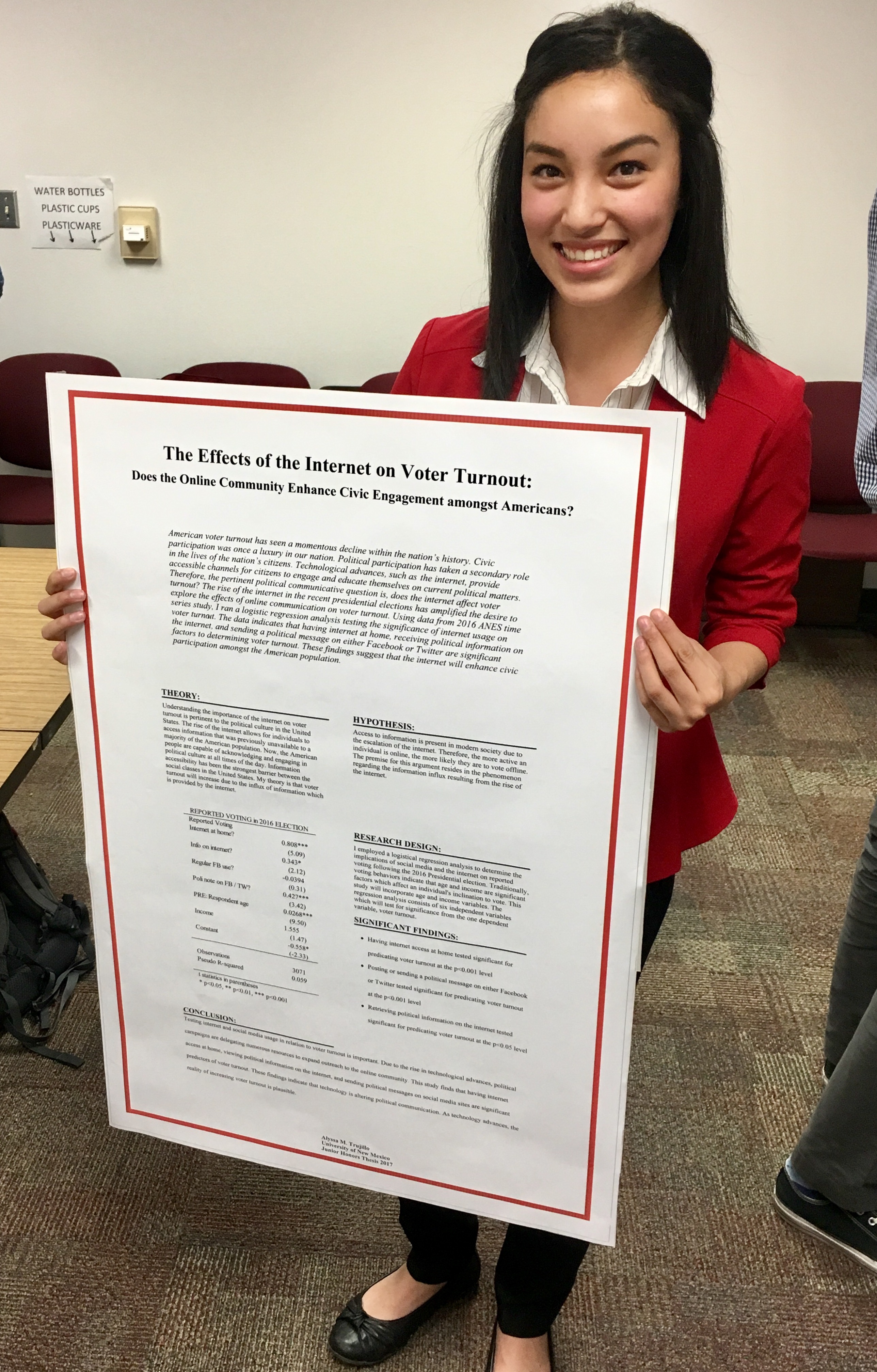 Accidentally Alone: Indirect Systemic Causes of Isolationist Sentiment in American Identity Politics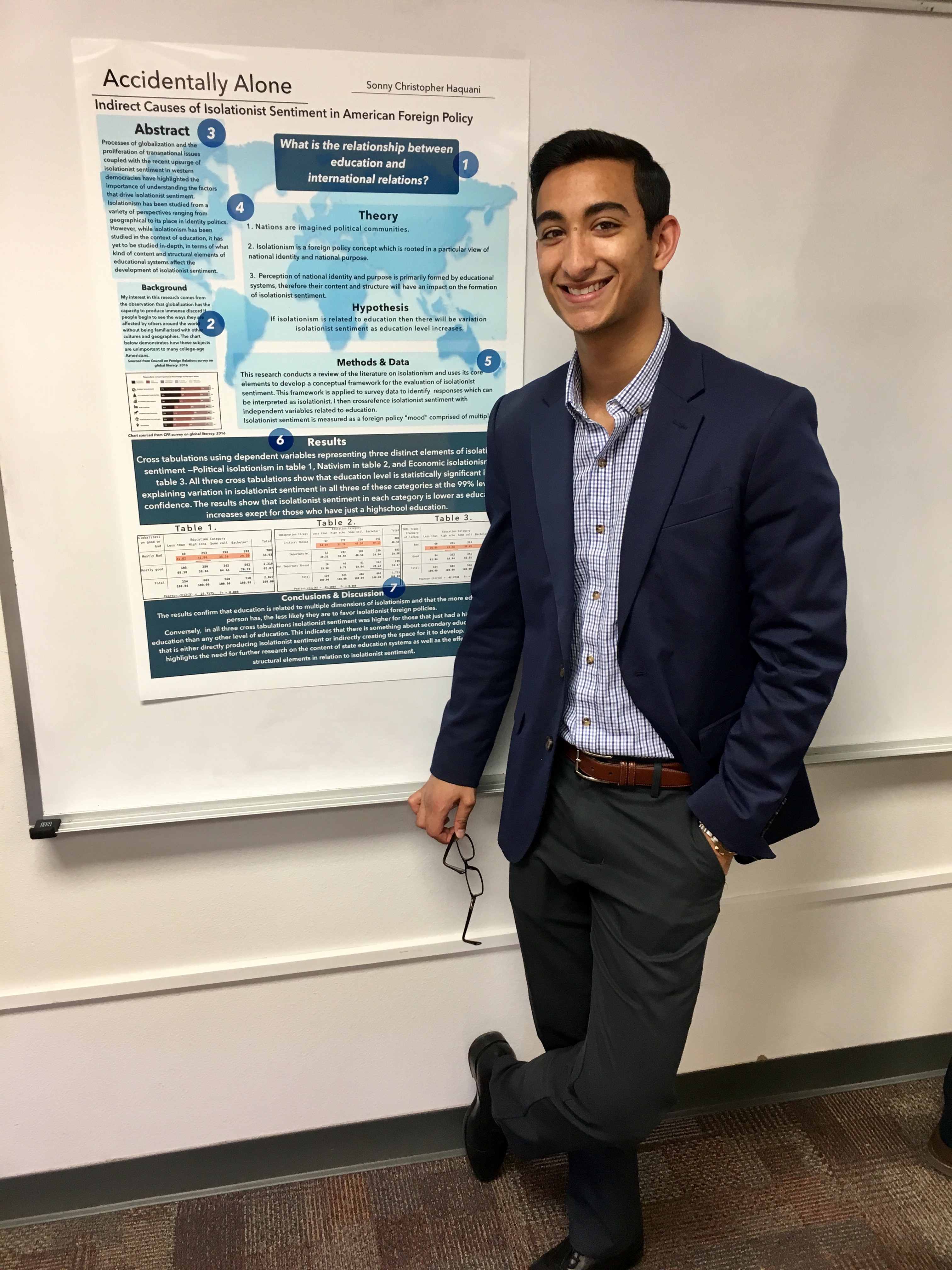 New Mexico Public School System: Demographics Resulting in Lower Grades and Decreased Student Opportunity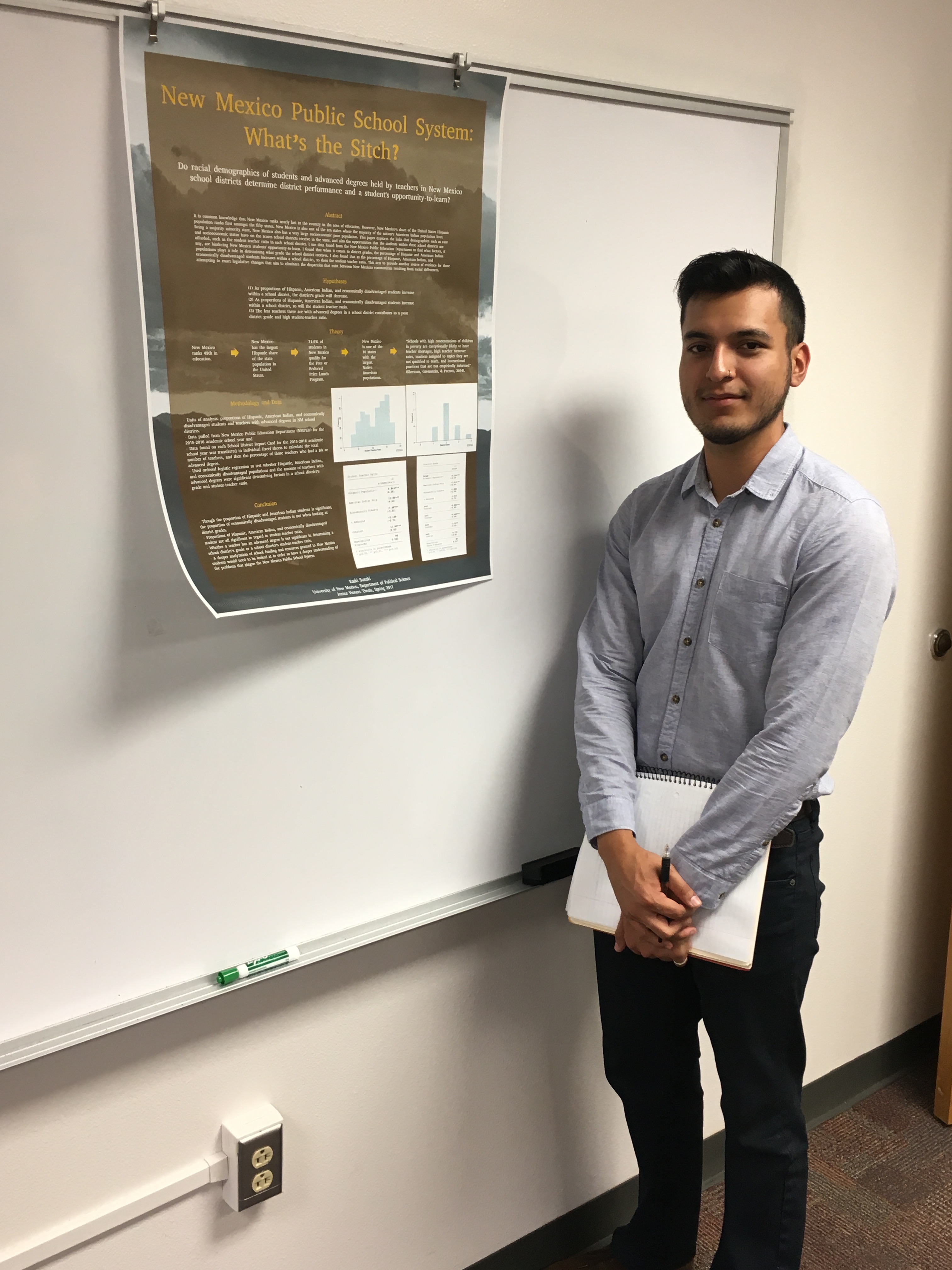 Partisan Control of Congress and United States Military Spending, 1946-2015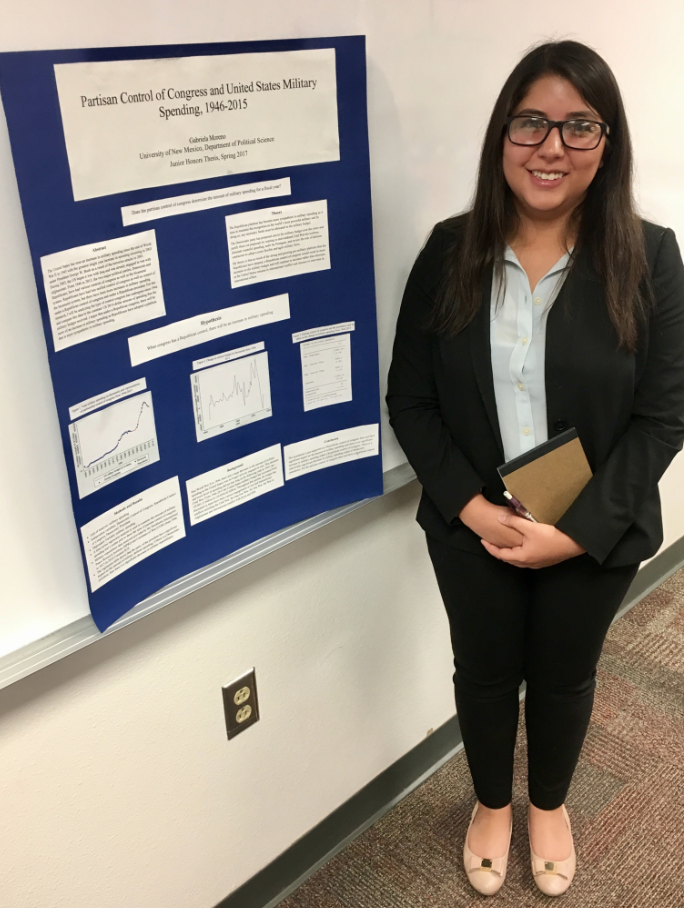 The Use of Child Soldiers: Why Do Some Conflict Groups Recruit?