Santa Fe Reporter Interviews Dr. Krebs on Soda Tax
Departmental News
Posted:  Apr 12, 2017 - 12:00am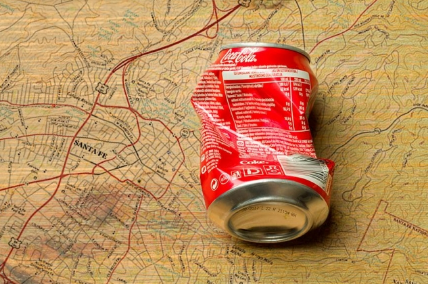 Matt Grubs of the Santa Fe Reporter interviewed Dr. Timothy Krebs to discuss the proposed soda tax on the balllot for the May 2nd special election in Santa Fe. If approved, the tax would levy a 2 cents/ ounce of sugary-beverage tax, which would in turn be used to fund pre-K programs. Grubs writes that those most affected by the tax will have the least influence on whether or not it is approved. District 3, which tends to be lower income, will probably be the most affected by the tax, according to research that finds lower income families are more likely to consume sugary-beverages. But with twice the number of children than it's wealthier counterpart District 1, District 3 is also the most likely to benefit from the expanded pre-K programs the tax proposes to fund, according to tax advocates. 
While there is roughly an equal number of people in each district, wealthier districts (1 and 2) significantly outnumber poorer ones (3) in terms of voters: "Not only are there fewer voters in District 3, those people who do register are also less likely to cast a ballot. In the last municipal election, fewer than 7 percent turned out. That's roughly one in every 14 registered voters. The rest of the city better than doubled that number, too". That's to say, while District 3 is most likely to both pay the tax and take advantage of the pre-K programs it will fund, Districts 1 and 2 will have more influence on whether or not the tax passes. 
"Krebs explains there's likely to be much stronger turnout from wealthier voters in the north and east sides of the city. Among these are people who make more money, are less likely to drink soda and, despite being less likely to benefit from expanded pre-K, still favor the tax." 
Ultimately, voters will need to weigh the immediate, individual economic effects of the tax against the potential benefit it might hold in terms of pre-K programs and public health. 
"Krebs says the tax would almost certainly be dead in the water if it weren't tied to pre-kindergarten programs. Not only is a new tax of any kind a hard sell, but anti-tax voters—that often means Republicans—are more likely to vote in such elections."
Read the full article here.
Image property of the Santa Fe Reporter.