Sara Niedzwiecki
Assistant Professor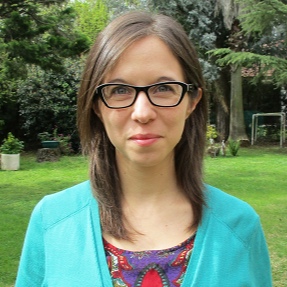 Email:  saran@unm.edu

 
 

Office:  SSCO 2072
Research Area/s:
Comparative Politics,  Methodology
Biography:
Sara Niedzwiecki is an Assistant Professor at the University of New Mexico. She earned her PhD in Political Science from the University of North Carolina at Chapel Hill in 2014. She studies the process through which social policies are formed and implemented, as well as the territorial structure of government in Latin America. Her book manuscript Multilevel Social Policies and Politics in Latin America analyzes the implementation of non-contributory social policies in decentralized countries. Her work on the politics of social policy and on multilevel governance has been published by Oxford University Press, Comparative Political Studies, Latin American Politics and Society, Studies in Comparative International Development, the Journal of Politics in Latin America, Regional and Federal Studies, and International Political Science Review.
Research Interests
Dr. Niedzwiecki's general research interests are comparative politics and comparative political economy, with a focus on social policy and multilevel governance. She is interested in the process through which social policies are formed and implemented in Latin America and beyond. Additionally, she studies the territorial structure of government, with an emphasis on the measurement of the authority of regional governments across countries.
Recent Accomplishments
"Social Policies, Attribution of Responsibility, and Political Alignments. A Subnational Analysis of Argentina and Brazil," was selected as the winner of the 2015 Best Paper Prize of REPAL's Annual Conference.
Sara Niedzwiecki received the UNC 2015 Distinguished Dissertation Award in the Social Sciences subject area. The Distinguished Dissertation Award recognizes the scholarly contributions of UNC Chapel Hill doctoral students in their dissertation projects. The award highlights original and innovative work. Four students receive this award each year, one award in each of four subject areas: Mathematics, Physical Sciences & Engineering; Biological & Life Sciences; Social Sciences and Humanities & Fine Arts.
Selected Publications
 Niedzwiecki, Sara. "Social Policies, Attribution of Responsibility, and Political Alignments. A Subnational Analysis of Argentina and Brazil" Comparative Political Studies (49 no.4, 457-498), 2016
 Anria, Santiago and Sara Niedzwiecki. "Social Movements and Social Policy: The Bolivian Renta Dignidad" Studies in Comparative International Development (51 no.3, 308-327), 2016
 Stoyan, Alissandra, Sara Niedzwiecki, Jana Morgan, Jonathan Hartlyn, and Rosario Espinal. "Trust in Government Institutions: The Effects of Performance and Participation in the Dominican Republic and Haiti" International Political Science Review (37 no.1, 18-35), 2016
 Freytes, Carlos and Sara Niedzwiecki. "A Turning Point in Argentine Politics: Demands for Change and Territorial Cleavages in the 2015 Presidential Election" Regional and Federal Studies, 2016
 Niedzwiecki, Sara. "Social Policy Commitment in South America. The Effect of Organized Labor on Social Spending from 1980 to 2010" Journal of Politics in Latin America (7, no. 2, 3-43), 2015.
Huber, Eveyne and Sara Niedzwiecki. "Emerging Welfare States in Latin America and East Asia" with Evelyne Huber In Stephan Leibfried et.al. eds. The Oxford Handbook of Transformations of the State, 2015 
Niedzwiecki, Sara. "The Effect of Organized Civil Society on Social Policy Reform. Pension and Health Reforms in Argentina and Brazil (1988-2008)" Latin American Politics and Society, (56, no. 4, 22-48) 2014
Niedzwiecki, Sara and Evelyne Huber. "Soziale Sicherungssysteme in Lateinamerika und Ostasien: Hin zu einer universellen Grundsicherung?" Lucius & Lucius, Stuttgart (59, no. 2, 255-274), 2013