Article Highlights NM State Legislative Internship
Departmental News
Posted:  Mar 06, 2017 - 12:00am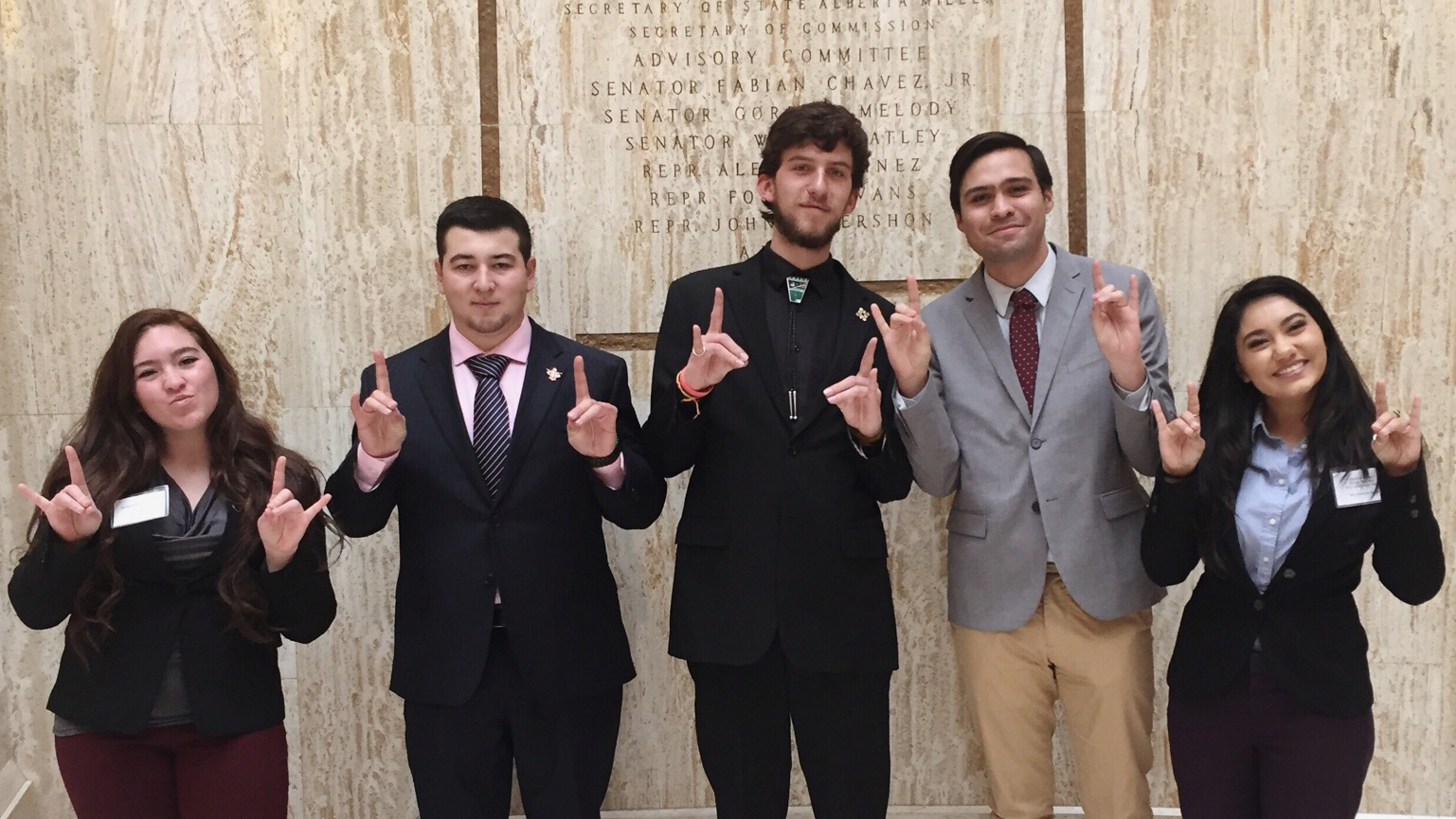 The UNM Newsroom recently featured an article on the department's New Mexico State Legislative Internship. The program pairs student interns with legislators to give them an immersive, hands-on learning experience in the state's capitol. Interns spend one week at the Roundhouse as legislative aids where they help with the daily tasks of being an elected official. Their days include attending committee meetings, helping legislators on the House and Senate floor, drafting correspondence and analyzing bills. According to Dr. Krebs who directs the program, "it opens their eyes to the [legislative] process, one they might only be exposed to through coursework and media coverage". 
The interns pointed out the importance of experiencing the interpersonal side of law making. Molly Callaghan said "this internship really opened my eyes to the people-to-people politics and how the parties relate to one another". Another intern, Gabe Gallegos pointed out that "in New Mexico, you have people from all backgrounds as lawmakers – like a miner from Farmington or a teacher from the south valley of Albuquerque. They aren't just talking heads, they are real people with families and pets and kids...I found a certain beauty in that; it made me more idealistic about what public policy can be. There's still politics and bickering and clashing ideals, but through that comes policy and compromise and I saw that process in action".
Read the full story here.
Click here to find our more about our internships.