KUNM Interviews Dr. Gabriel Sanchez on Political Corruption
Departmental News
Posted:  Feb 08, 2017 - 12:00am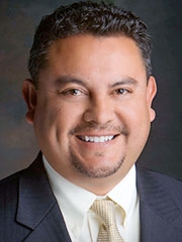 Dr. Gabriel Sanchez sat down with KUNM for an interview regarding political corruption in New Mexico. The interview was based on the findings of a statewide survey conducted by the Robert Wood Johnson Foundation Center for Health Policy at UNM. Dr. Sanchez co-authored a research brief with political science graduate students Melina Juárez and Brooke Abrams summarizing the findings of this research.
Click here to listen to the interview.
Click here to read the full brief.