Kathryn Overton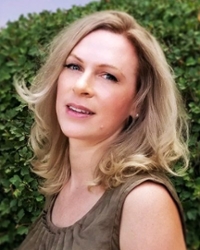 Contact Information
Office: 2079

 
Biography:
Kathryn Overton is a third-year doctoral degree student in International Relations and Research Methods. Kathryn's research foci include international law, international organizations, and comparative legal development. Her methodological interests include Bayesian statistics, machine learning, and exponential random graph models. Prior to enrolling in the graduate program, Kathryn spent several years volunteering in rural, northern New Mexico and abroad. These experiences motivated her passion for social problems and public policy. Kathryn currently volunteers with adult learners as a high school equivalency mathematics instructor.
Kathryn holds both a bachelor's degree in Mathematics and a master's degree in Economics from the University of New Mexico. Kathryn has been the recipient of numerous scholarships and awards; these accolades include the 2018 Janet Box-Steffensmeier Scholarship to attend the Inter-University Consortium for Political and Social Research (ICPSR) and a 2019 National Science Foundation Political Networks grant. Kathryn has presented research at the Four Corners Conflict Network (4CCN), the Midwest Political Science Association (MPSA), and the Society for Political Methodology (PolMeth).
During 2019, Kathryn worked as a teaching assistant at the Inter-university Consortium for Political and Social Research (ICPSR). She currently holds research positions with (1) the United Way of Central New Mexico in association with the Cradle to Career Policy Institute at the University of New Mexico, as well as (2) the University of New Mexico, College of Education.