Message from the Chair
Welcome to political science at UNM!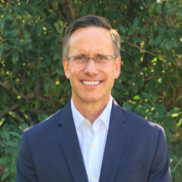 After 17 months away from campus, we are extremely glad to be back on campus this fall. Although vaccine and mask mandates are in place at UNM (see https://bringbackthepack.unm.edu), our offices on the second floor of Social Sciences will be open, and (most) of our classes will be in-person. We recognize that moving forward we will need to exercise just a little more patience than normal as we reacclimate to life on campus again. We certainly look forward to seeing our students and alumni after such a long absence.
Of course, it's always an exciting time to study politics. And by enrolling in our courses, you will have access to some of the top Political Science faculty not only here in the United States, but also the world.
The department is served by a diverse group of 16 full-time faculty, two staff, and a small number of part-time faculty who teach both introductory and upper division courses. We offer courses in each of the main subfields of political science including American politics, comparative politics, international relations, political theory, and research methods. A central theme of our work is the politics of underrepresented and under-served groups.
We want to welcome three new faculty members to our department: Dr. Loren Collingwood, a specialist in Latino Politics, comes to us from the University of California, Riverside; Dr. Sarah Dreier, a specialist in Comparative Politics, recently earned her PhD from the University of Washington; and Dr. Raymond Foxworth, a specialist in indigenous politics, will be a Visiting Scholar with us this year. Dr. Foxworth has been working with the First Nations Development Institute, and holds a PhD from the University of Colorado, Boulder.
At the undergraduate level, we invite you take advantage of the many exciting internship opportunities that our department offers. In addition to our department's general internship program, we offer the Fred Harris Congressional Internship in Washington D.C., the New Mexico State Legislative Internship in Santa Fe, and Mayor's Select Internship in Albuquerque. We recently established a new international partnership with Luiss Guido Carli in Rome, to foster student and faculty study abroad opportunities. And we recently added a 4+1 BA/MA degree program, which allows promising undergraduate students to earn their BA and their MA in five years instead of six. For more information on each of these exciting opportunities, please see our department website.
At the graduate level, we offer a Master of Arts and Doctor of Philosophy in Political Science. Our program covers five substantive fields of study and counts among its strengths an intensive, multi-method training program from a highly accessible faculty. In our graduate program you will also receive very personalized instruction with many opportunities for conference travel and co-authorship with faculty. Our results speak for themselves with student job placements in highly prestigious universities and colleges, including the University of Arizona, Duke University, University of Missouri, University of Vermont, Louisiana State
University, Marquette University, University of South Dakota, Fresno State, Bucknell, and the College of Wooster, among others.
Once again, welcome to Political Science at UNM! If you are passionate about politics, and if you seek training of the highest caliber that will sharpen your research, communication, and analytical skills, we hope you will join us. Please do not hesitate to call or email us if we can be of service to you, and please remember to get vaccinated.
Sincerely,
Timothy B. Krebs, Ph.D.
Professor and Chair