Message from the Chair
Welcome to political science at UNM!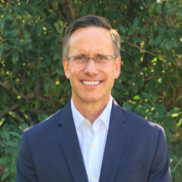 It's certainly an exciting time to study politics. And by enrolling in our courses you will have access to some of the top political science faculty not only here in the United States, but also the world.
The department is served by a diverse group of 16 full-time faculty, two staff, and approximately 35 graduate assistants. We offer courses in each of the main subfields of political science including American politics, comparative politics, international relations, political theory, and research methods. A central theme of our work is the politics of underrepresented and under-served groups.
We pride ourselves on being not only an outstanding research department,
but also an outstanding teaching department. Indeed, one of our greatest strengths is our faculty, who are committed to the growth and development of our students. At the undergraduate level we offer major and minor curricula leading to a Bachelor of Arts degree granted by the College of Arts and Sciences. Our undergraduate honors program gives highly qualified and motivated students an opportunity to experience graduate level coursework and to conduct a sustained and independent research project under the direction of department faculty.
We also provide a number of exciting opportunities for students to gain real-world experience through internships in Washington D.C. and here in New Mexico. The Fred Harris Congressional Internship in Washington D.C., and the New Mexico State Legislative Internship in Santa Fe provide students intensive exposure to the lawmaking and political process in the U.S. In addition, we also offer a variety of opportunities for students to gain academic credit and work experience interning for government agencies at all levels, political parties and candidates, and advocacy organizations.
At the graduate level, we offer a Master of Arts and Doctor of Philosophy in political science. Our program covers five substantive fields of study and counts among its strengths an intensive, multi-method training program from a highly accessible faculty. In the UNM graduate program you will also receive very personalized instruction with many opportunities for conference travel and co-authorship with faculty. Our results speak for themselves with student job placements in highly prestigious universities and colleges, including the University of Arizona, Duke University, University of Missouri, University of Vermont, Louisiana State University, Marquette University, University of South Dakota, Cal State Fresno, Bucknell, and the College of Wooster, among others.
Question: What do the American Political Science Review, Cambridge University Press, American Journal of Political Science, Latin American Politics and Society, Journal of Politics, Oxford University Press, Political Research Quarterly, Journal of Conflict Resolution, CQ Press, and Journal of Peace Research have in common?
Answer: This is where our highly productive faculty publishes their work.
Once again, welcome to political science at UNM! If you are passionate about politics, and if you seek training of the highest caliber that will sharpen your research, communication, and analytical skills, we hope you will join us. And please do not hesitate to call or email us if we can be of service to you.
Sincerely,
Timothy B. Krebs, Ph.D.
Professor and Chair