Nuclear Energy, Fossil Fuels and Market Dynamics: Addressing America's Energy Needs
Departmental Event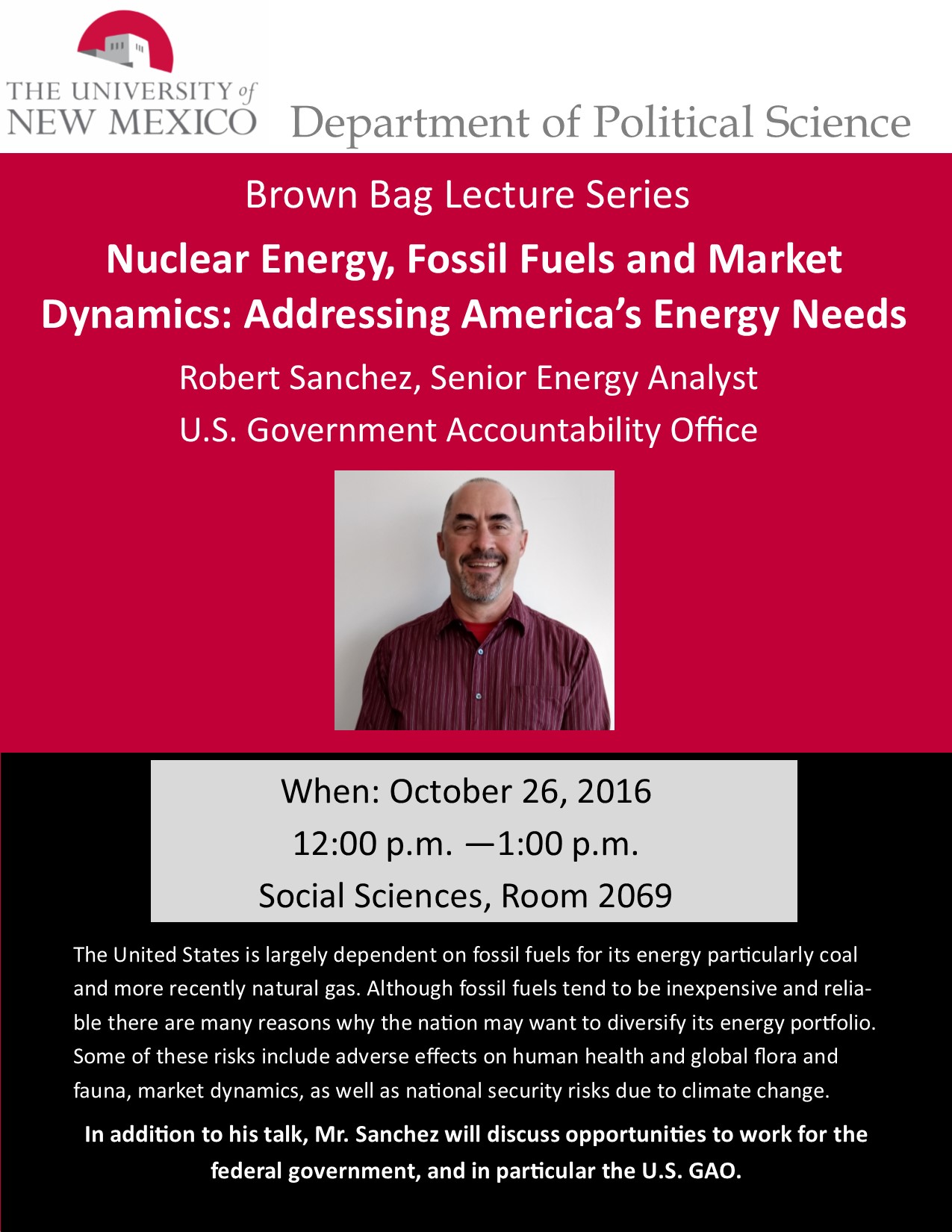 Start Date: Oct 26, 2016 - 12:00pm
End Date: Oct 26, 2016 - 01:00pm
Location: SSCI 2069
The Brown Bag Lecture Series welcomes Robert Sanchez, Senior Energy Analyst for the U.S. Government Accountability Office. 
Synopsis- The United States is largely dependent on fossil fuels for its energy particularly coal and more recently natural gas. Although fossil fuels tend to be inexpensive and reliable there are many reasons why the nation may want to diversify its energy portfolio. Some of these risks include adverse effects on human health and global flora and fauna, market dynamics, as well as national security risks due to climate change.

In addition to his talk, Robert will discuss opportunities to work for the federal government, and in particular the U.S. GAO.