Kathy L. Powers
Associate Professor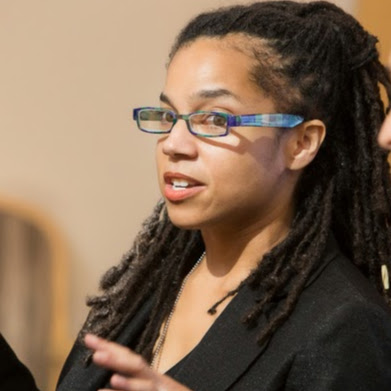 Email: 

Phone: 

(505) 277-7738
 

Office: 

SSCO 2055
Research Area/s:
International Relations
Biography:
Professor Kathy Powers is an Associate Professor of Political Science at the University of New Mexico.  She is interested in the nature of institutional authority as well as institutional change and effects. Much of her present research focuses on the design of international institutions and law with respect to human rights, restorative justice, trade, and war. Specifically, she examines the institutional and legal determinants of transitional justice in the form of global reparations efforts following mass human rights violations, the international legal personality of international organizations, and how regional economic institutions that transform into military organizations impact war.
Professor Powers has published her research in diverse venues such as the Journal of Conflict Resolution, the Journal of Peace Research, International Interactions, Foreign Policy Analysis, the Review of International Studies, and the NAACP Special Edition. The National Science Foundation has supported her research on numerous occasions. She was recently awarded multiple fellowships to conduct research for her book Making Amends: The Institutional and Legal Landscape of Global Reparations while in residency at the United States Holocaust Memorial Museum and at the Woodrow Wilson Center for International Scholars in Washington, D.C.
Professor Powers is also the 2013 recipient of the UNM New Faculty Teaching Award and the 2010 recipient of the Faculty of Color Teaching Award from The Project for New Mexico Graduates of Color (PNMGC). She holds appointments in the UNM School of Law, Program of Africana Studies, and Robert Wood Johnson Center for Health Policy, as well as in the Department of Government at Georgetown University.
Recent Accomplishments
Dr. Kathy Powers was awarded the prestigious fellowship to study at the Woodrow Wilson Center over the summer. She also spent part of the summer teaching in Germany. An international relations scholar, Powers' project at the Wilson Center was "Violence and Victim Redress - Understanding the Causes of Reparations: Bosnia and Herzegovina Transitional Justice Efforts in the Aftermath of Civil Conflict."
Dr. Powers presented a lecture on "Victim's Justice in the Aftermath of Genocide:  Lessons from Efforts in the Balkans" at the Woodrow Wilson International Center for Scholars in Washington, DC on June 24, 2015.  More information on the lecture can be found at:  http://www.wilsoncenter.org/program/global-europe-program
The United States Holocaust Memorial Museum recently awarded a research fellowship to Dr. Powers for her research project, "Victim's Justice: Holocaust Legacies of Reparations for a Transitional Justice Era." She will spend three months in residency, from September 1 to November 28, 2014, working on the project at the Museum's location in Washington, DC.
Selected Publications
Prakash Adhikhari, Wendy L. Hansen and Kathy L. Powers. "The Demand for Reparations: Determinants of Transitional Justice in the Aftermath of the Nepali Civil War."  Accepted for publication at the Journal of Conflict Resolution, forthcoming.
Kathy L. Powers and Gary Goertz. "The Economic--Institutional Construction of Regions: Conceptualization and Operationalization." Accepted for publication at the Review of International Studies, forthcoming. 
Kathy L. Powers. "The Globalization of Reparations Movements," NAACP Special Edition. pgs. 1-17, July-August 2007. 2ndedition. Lead article.
Kathy L. Powers. "Dispute Initiation and Alliance Obligations in Regional Economic Institutions," Journal of Peace Research. 43:4, pgs. 453-471, July 2006.
Kathy L Powers. "International Trade Institutions: Formal Mechanisms for Dealing with Resource Conflict," GeoJournal. 64:4, pgs. 319-328, December 2005.
Kathy L. Powers. "Regional Trade Agreements as Military Alliances," International Interactions. 30:4, pgs. 373-395, October-December 2004.