Mark Peceny
Professor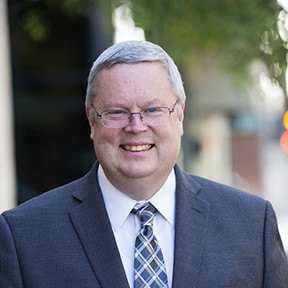 Email:  markpec@unm.edu

Education:  Ph.D., Stanford University, 1993
Research Area/s:
International Relations
Biography:
B.A., University of Michigan, Department of Political Science, 1984.
Ph.D., Stanford University, 1993
Dean Peceny's research and teaching interests lie in the areas of international relations, American foreign policy and inter-American relations, with specific focus on the "liberal peace" and U.S. military interventions.
He has published in American Political Science Review, Political Research Quarterly, International Organization, International Studies Quarterly, the Latin American Research Review and the Journal of Peace Research, as well as authoring a book entitled Democracy at the Point of Bayonets, on the promotion of democracy during U.S. military interventions. (Pennsylvania State University Press, 1999).
Research Interests
Professor Peceny studies democracy, dictatorship, and the international system. Much of his research examines how liberal culture and republican institutions of government shape the behavior of democracies in international politics and how international actors shape processes of democratization within states. Professor Peceny's book, Democracy at the Point of Bayonets, and related articles, are placed at the intersection of these two concerns. This work examines the promotion of democracy during U.S. military interventions over the past century and argues that America's liberalism shapes its policies in two distinct ways depending on whether the initiative for the adoption of "pro-liberalization" policies comes from the president or the Congress. More broadly, this work argues that the promotion of democracy during military interventions is one of the central ways in which the United States attempts to reconcile the potential contradictions involved in being a liberal dominant power. Perhaps surprisingly, his research provides statistical evidence that the promotion of democracy during military interventions can successfully build liberal democratic institutions in target countries.
Increasingly, Professor Peceny's work has focused on whether international intervention by the U.S., UN, and a variety of other actors can lead to the democratization of target countries. One article shows how UN efforts to end civil wars in Central America by promoting liberal democracy were at least partially successful in supporting both conflict resolution and democracy. Another argues that the paradoxical nature of U.S. anti-drug policies helps explain why Colombia's civil war has yet to be resolved in a similar manner. Two other pieces argue that the spread of liberalism in the Americas during the 1990s generated an international regime that has inhibited the breakdown of democracy in the region. Another article compares the democracy promotion record of the United States with those of France, Britain and the UN, while another argues that U.S. democracy promotion efforts in Afghanistan and Iraq are likely to lead to the liberalization of these regimes, but not to the full consolidation of democracy.
The latest element of Professor Peceny's research agenda examines the conflict behavior of authoritarian regimes. This research looks at the behavior of three types of autocratic regimes -- personalist, military, and single-party dictatorships -- in the post-World War II era and finds evidence that single-party regimes are more peaceful toward one another than are mixed pairings of political regimes and that they are less likely to initiate conflict with any other type of authoritarian regime. In contrast, personalist dictatorships are the most belligerent type of authoritarian regime.